2018 Cadillac Escalade Introduction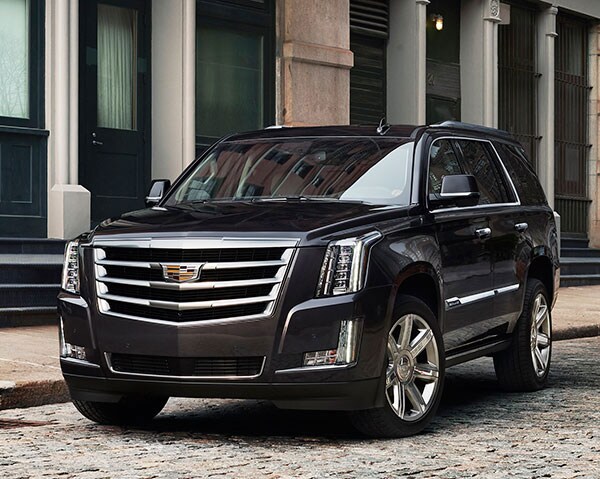 The Cadillac Escalade is the aged veteran of luxury SUVs. Not a car-based crossover, the Escalade is built on the Chevy Silverado pickup truck platform, although significantly refined.
Escalade comes with rear-wheel drive or all-wheel drive. It can seat up to eight people and tow up to 8300 pounds, more than Range Rover, Lexus, and Mercedes-Benz.
There is nothing subtle about a Cadillac Escalade: It's big and in your face. Its styling is literally edgy, with ongoing sharp angles, but not figuratively edgy, as it now looks aged. And still excessive after all these years.
Escalade was last redesigned for 2015. It got a number of changes for 2017, including an excellent high-resolution rearview screen and self parking.
For 2018 the only change is a new 10-speed automatic transmission that was developed with Ford and is shared with its rival, the new Lincoln Navigator.
Escalade uses much of the running gear of the Chevy Tahoe and GMC Yukon, including its solid rear axle. Overcoming that stiff primitive axle, the standard Magnetic Ride Control dampers give the Escalade a ride that's nearly as good as its luxury rivals.
Cadillac ESV is a long-wheelbase model that's 20 inches longer overall. Seventeen feet total. More than three tons. Suburban-size.
The Escalade is powered by 6.2-liter V8 making 420 horsepower and 460 pound-feet of torque, and able to accelerate from zero to sixty in six seconds, which is strong performance.
With direction injection and cylinder cutout, as well as the new 10-speed, Escalade with rear-wheel drive earns an EPA-rated 15/22 miles per gallon City/Highway, or 17 mpg Combined.
They come with 2-inch receiver hitches for towing trailers.
Escalade earns four stars in crash testing from NHTSA, with a low three-star rating for rollover protection. Standard safety equipment includes an innovative airbag that protects front occupants that might be thrown toward the center of the car during side impact.